MJETS CONTINUED AIRWORTHINESS MANAGEMENT
TAILORED ASSET MANAGEMENT
We offer you personalized, individual support of your aircraft. With our broad knowledge in aircraft management and continuous airworthiness management, your prized asset will be managed to give you an effective combination of services geared towards aircraft value preservation, operational safety and reliability. We can realize sizable cost benefits by providing you with the optimum service, offering you a flexible, reliable and efficient support structure to meet all your technical needs. With our extensive experience and
range of services, MJets is your partner to help you achieve the most durable, cost-effective solutions. We take our service standards personally; a dedicated airworthiness coordination engineer will be assigned to you as the focal point for all of your communications. We have the right blend of qualifications and experience to meet the needs of owners and operators by offering specifically tailored management service packages.
AIRCRAFT SURVEY AND RECORD AUDIT
We can perform a back to birth aircraft records review combined with cross check of digital data on the associated software system (CMP / CAMP) as used by client. All hard copy records will be checked and chronologically ordered and stored in our designated climate controlled archive room.
MAINTENANCE PROGRAM
A customized maintenance program will be developed based on the current status of the aircraft and to the latest OEM maintenance data for airframe and engines. A customized program ensures high aircraft availability and low down-time for maintenance to keep flexible operational availability. If required, operator aviation authority approvals will be obtained.
RECORDS MANAGEMENT
All flight logs, hours, cycles and all variables to be tracked and recorded in specific dedicated software. Hard copies of documents are stored in a dedicated climate controlled and secure archive room.


MINIMUM EQUIPMENT LIST
A customized minimum equipment list will be developed based on operator specifications and the latest FAA Master Minimum Equipment List (MMEL). If required, operator aviation authority approvals will be obtained.

AIRWORTHINESS REVIEWS
We perform will perform bi-annual / annual Airworthiness Reviews as a constant audit process to ensure the highest standards are maintained. Monitoring the work performed and compliance with your regulatory requirements.
FLEET/MAINTENANCE PLANNING
Short. Medium and long term fleet maintenance planning activities are closely monitored to ensure the most flexible and cost effective solutions to for maintenance.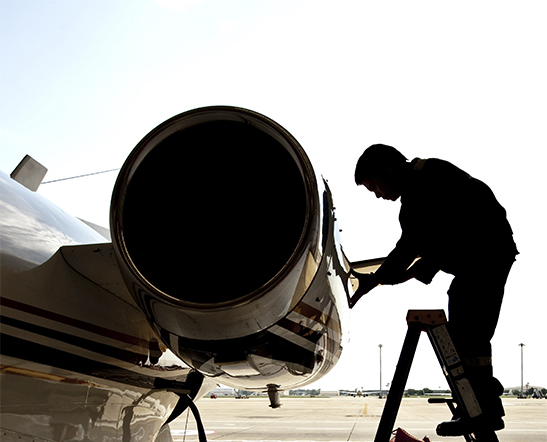 TECHNICAL SERVICES
Monitoring aircraft, engine and component directives and OEM bulletins, to make sure your asset is always in compliance with regulatory requirements
and the asset value is maintained.


WARRANTY MANAGEMENT

Our warranty management team is available to analyze all warranty-related documents and items for possible claims (e.g. service bulletins, ADs, manufacturer's contracts, etc.). The service includes management of the operator enrolled manufacturers programs and advice on future program

PROJECT MANAGEMENT
We can provide on site project management for maintenance liaison during HMV to ensure cost effective maintenance and a prompt return to service. Acting as a project leader for detailed specification of new aircraft systems, cabin issues, Buyer Furnished Equipment (BFE), component and vendor selection, etc. if required.
OPTIONAL SERVICES
Our optional, state-of-the-art document management system ensures you are constantly prepared for disposal/acquisition activities, yearly Airworthiness Reviews, and third party audits of your asset. Working closely with leading UK based companies we can offer the latest in EASA approved and supported E-Tech Log and Flight Logs using Panasonic Tough Pads.